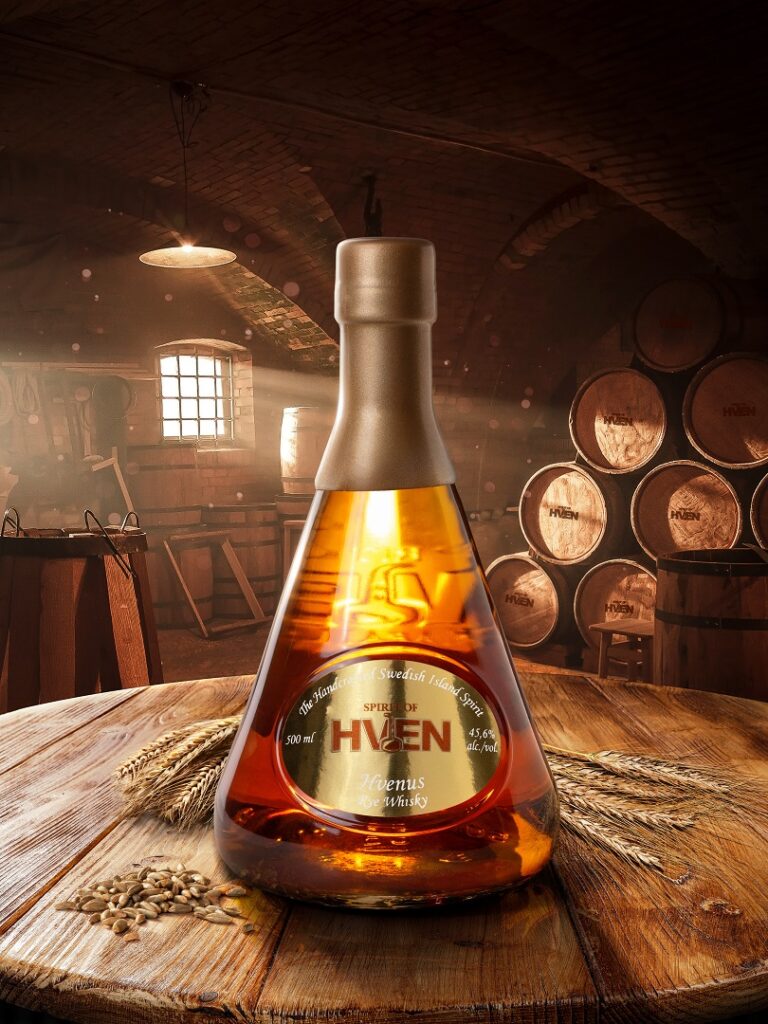 Hvenus is a unique rye whisky composed by Master Distiller Henric Molin at the distillery Spirit of Hven. Elegant and velvet smooth, yet powerful and flavorsome. Every batch comprises of 42 casks blended together, aerated and very gently filtered before bottling at 45,6 %vol. No charcoal filtration, no color or sugar added just well-made whisky matured on the best American oak (Quercus Alba) we could find.
The final grain recipe after blending the forty-two casks from four different recipes together are; 78,6% rye, 11,9% wheat, 4,8% corn and 4,8% barley. The casks are matured three to six years, partially in warehouses with controlled climate conditions. All to create a whisky with unique smoothness and bouquet.
Scent
First scent reveals dark chocolate and deep notes from the heavy charred, air-dried American oak, it is followed up by notes of creamy almond carrot cake.
Taste
Taste is strong but not overwhelming. Balance lands mid-front tongue highlighting the creamy sweet-peppery rye character. Elegant bitter tannins play well with reserved acidity and perfectly balanced alcohol strength.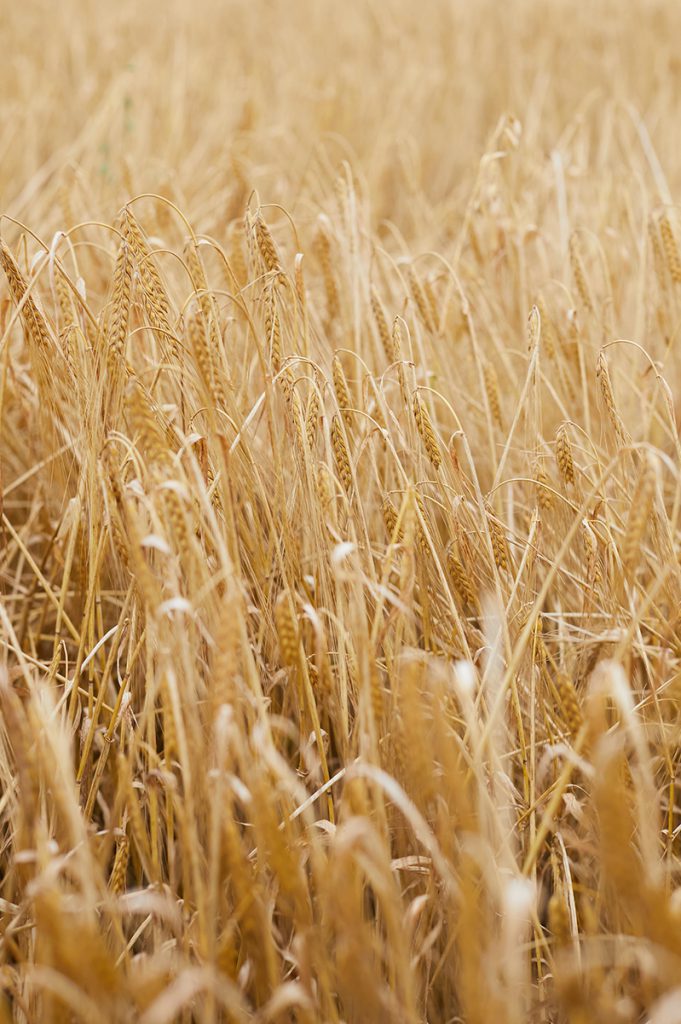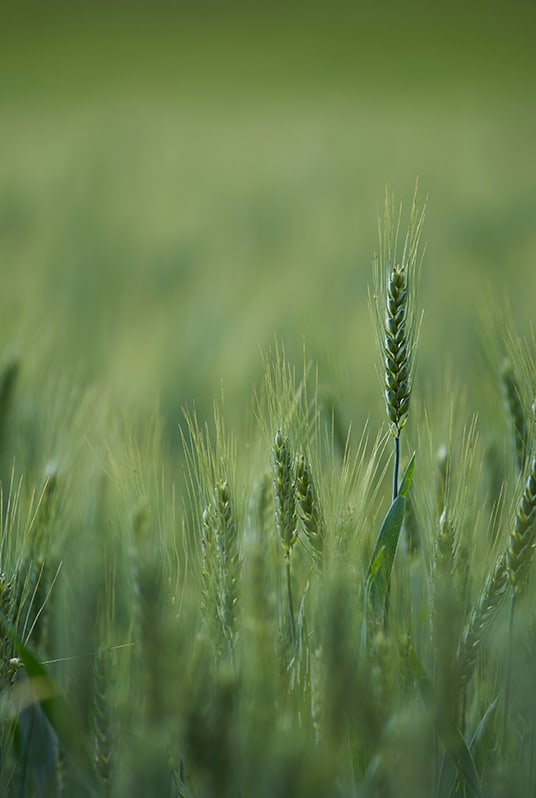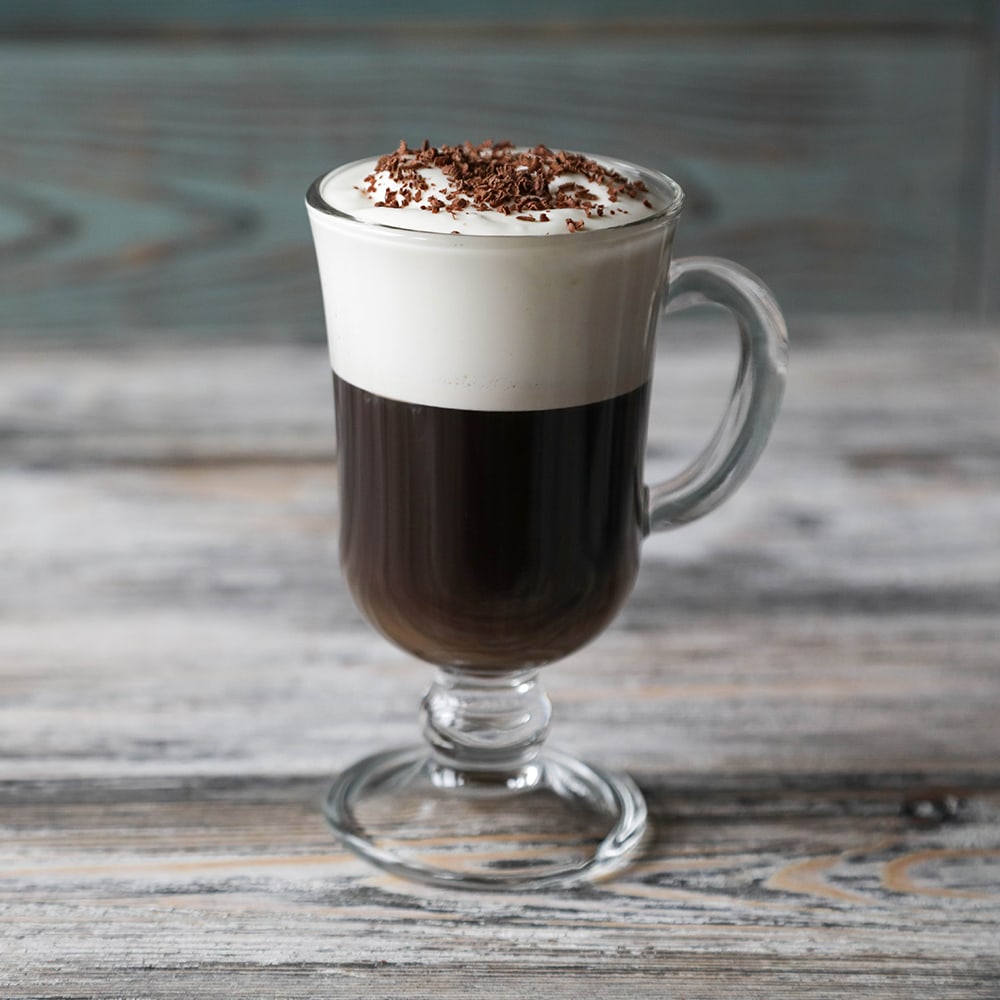 3 cl Spirit of Hven Hvenus Rye Whisky
2 tsp Brown sugar
8 cl Newly brewed coffee
2 cl Lightly wipped cream
Grated Chocolate
Start by adding the sugar to the whisky and stir, add the coffee and then place the whipped cream on top of the drink as a lid and then grate the chocolate on top.