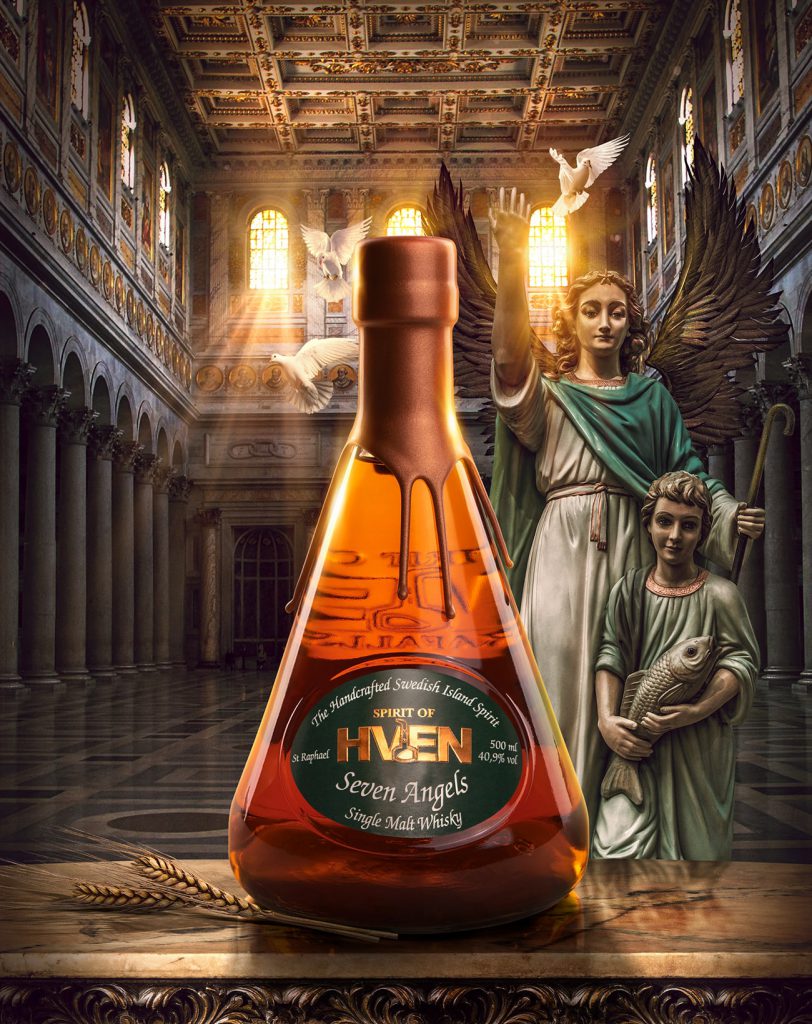 Seven Angles No.1 St Raphael
Buy
Seven Angels, is a series of seven single malt whiskies to be released from Spirit of Hven. First out is St Raphael, the first single malt whisky without smoke to be released from Spirit of Hven since "Urania" came in 2012. It is a limited edition made from six casks from 2010. In history and religion, St Raphael is the archangel God sent out to heal Abraham and Lot. He also taught Tobiah to heal and care for his father Tobit.
Hereby St Raphael became patron for doctors, apothecaries and medics.
St Raphael is a marriage between six casks from 2010. Five of these casks, made from air dried Quercus Petraea from Allier, have previously held wine from one of the most merited winemakers in Italy. A family-owned winery with many generations. Geographically they are situated just south of the alps in northern Veneto. The blend of the five casks is two previously holding Cabernet Sauvignon, two previously holding Merlot and one that have held a sweet wine made from the grape Vespaiola. The sixth cask, to balance the stringency from the French oak, is made from American Quercus Muehlenbergii. This cask has previously held the unique Hven Vodka that is oak matured prior to last distillation.
Scent
The first scent is enticing, a wonderful marriage of ripe, well matured red wine on a sunny terrace. Both Merlot and Cabernet show themselves without becoming intrusive. A lovely fudge aroma from the Chinkapin oak makes a soft base.
Taste
Taste is soft with elegant stringency in the closure. Balanced acidity and a light sweetness. Long, warming aftertaste with round body. No fixated balance point on the tongue, it rolls over all the tastebuds, full palate, with small exclamations. Alcohol is clear but fine-tuned.