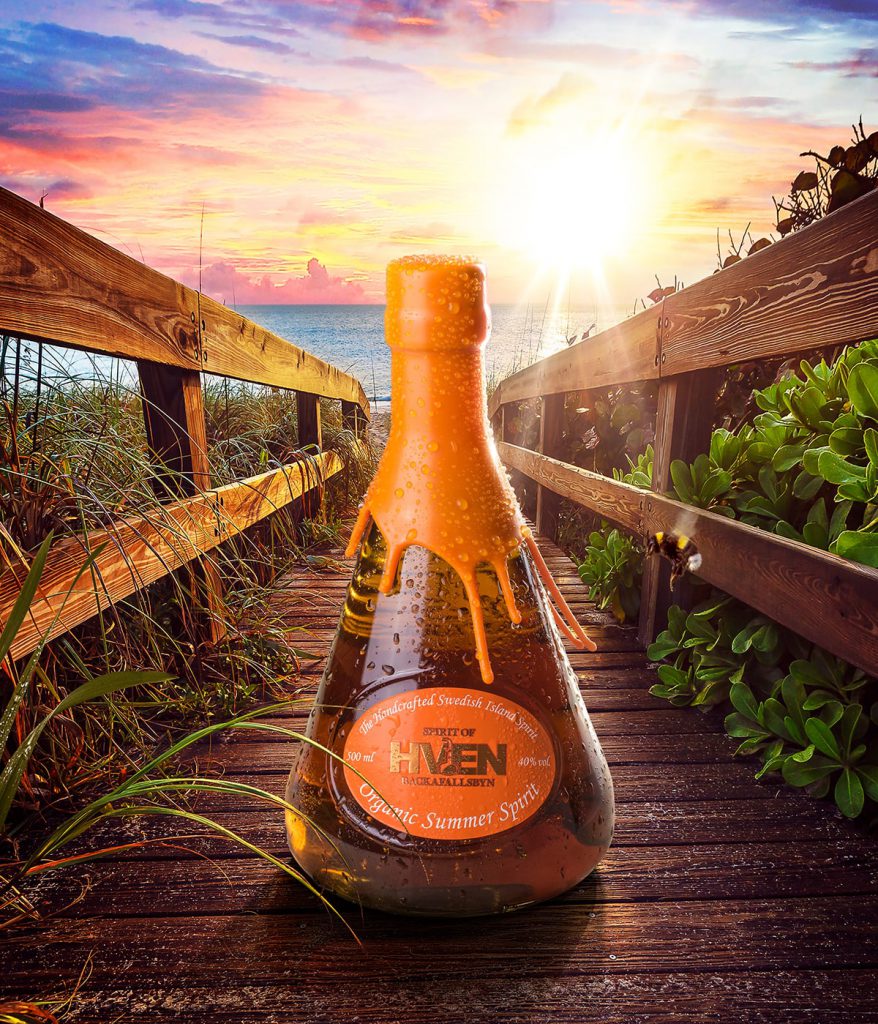 This Summer Spirit is the essence of summer in a bottle, you can even feel the gentle summer breeze. Handcrafted and made from scratch only with certified organic ingredients. The fresh spirit is oak matured both prior and after distillation giving extra depth to the character.
Only the best fresh organically grown and harvested herbs, fruits and botanicals are selected to get this very smooth, gentle and enticing character.
The very unique recipe with Bitter Orange, Rhubarb, Elderflower and Apples together with locally harvested botanicals, distilled in the small signature copper pot stills of Hven that creates sweetness that balances the recipe perfectly with the slow oak maturation in American oak.
Scent
The scent brings us right out on the summer meadows, with the flowers, the grass, the strawberries and the wonderful smorgasbord we await so dearly.
Taste
The taste is sweet but with light acidity and some bitter notes from the oak maturation. The aftertaste is long but still very gentle and smooth.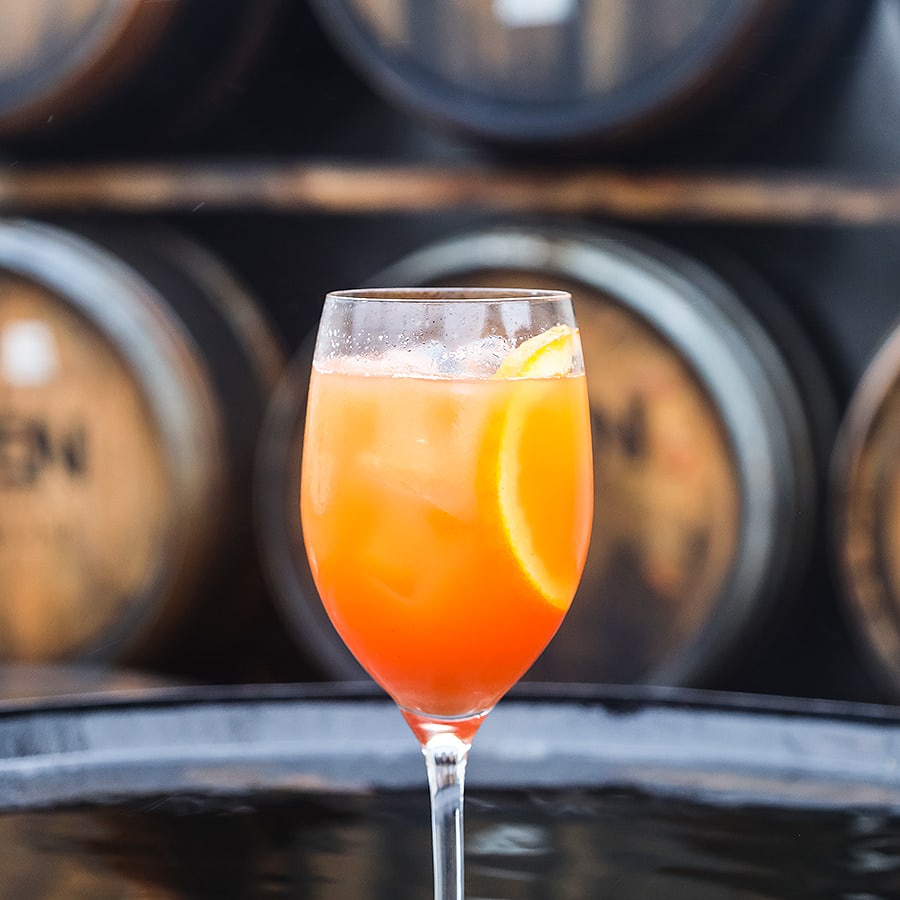 4 cl Passion fruit juice
2 cl Strawberry puree
6 cl Soda water
Served in a wine glass. Garnish with fresh strawberries or a slice of orange.