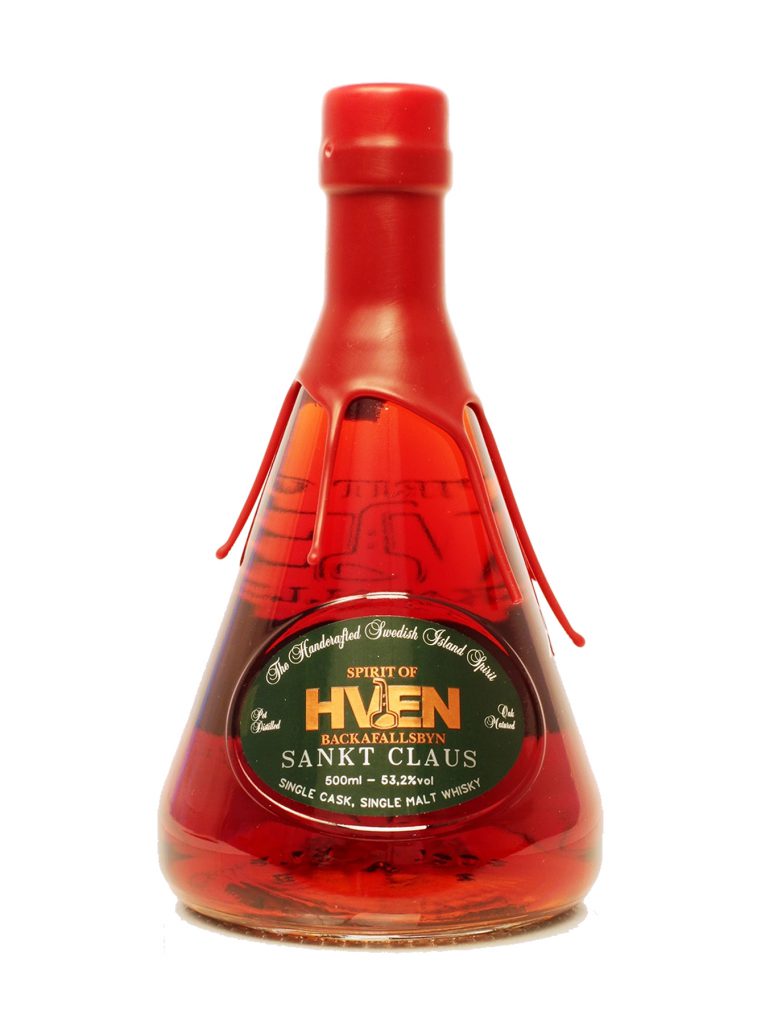 St Claus Single Malt Whisky
Saint Claus has of course a certain connection to the saint Sankt Nikolaus, patron saint for sailors and fishermen, among others, some of whom we like to give a little extra thought and warmth now that the winter storms are starting to blow around our island and the seas are starting to foam with billowing waves. We have gone through about a hundred barrels to find tones that fit extra well in the winter darkness. We wanted tones of dark ripe berries, shades of carnation and licorice and a little smoky surrounded by round vanilla tones
The three barrels we selected are almost identical in profile and have been distributed so that one barrel is bottled for Systembolaget (Sweden: barrels 11-222), one barrel is bottled especially for Juuls vinhandel (Denmark: barrels 11-224) and one barrel is bottled to be shared by the rest of the world (World: barrels 11-229).
Each bottle is bottled on site in the distillery, waxed by hand and signed by our Master Distiller
Scent
Lovely tone of licorice and blackberries, coffee and dark chocolate. A certain nuttiness is surrounded by smoke, cinnamon and raisins.
Taste
Lovely tone of leather, blackberries and black currants. Spiciness and smooth tones of dark berries and gingerbread. Long aftertaste with balanced smokyness.