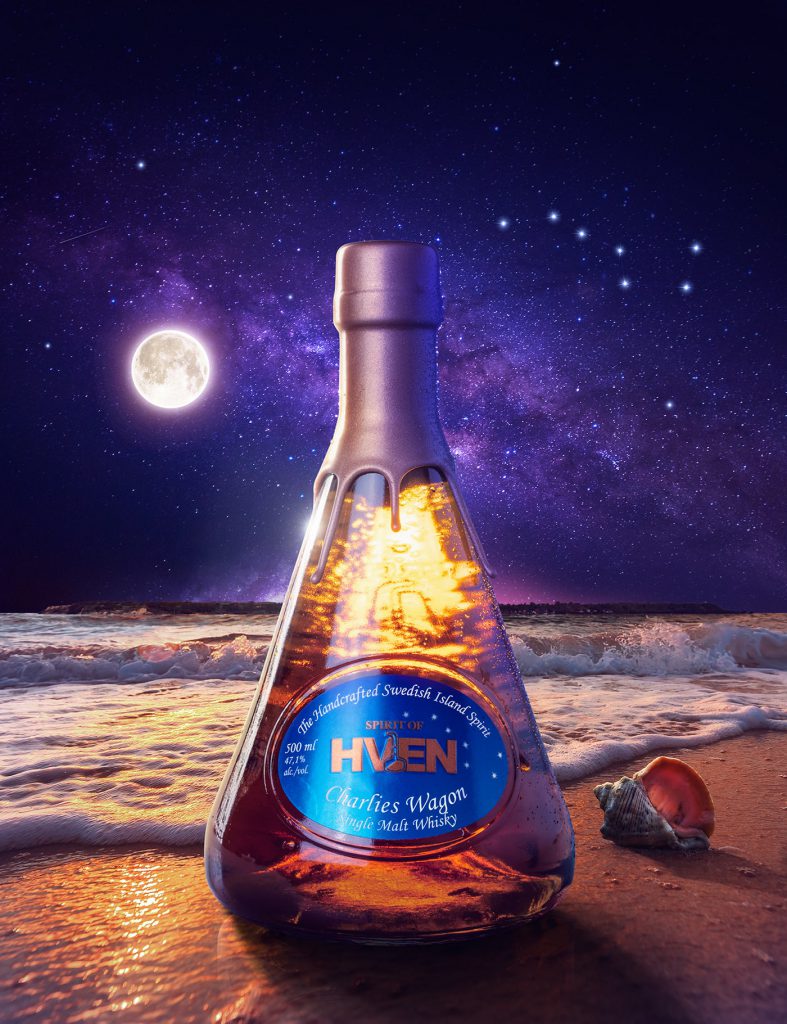 Charlies Wagon is a real collector's gem, a limited edition with a heart from all previous stars in the Sevens Stars series as well as Urania, Sankt Ibb and Sankt Claus.
Charlies Wagon is all the knowledge, experience and wealth of taste and scent created at Spirit of Hven during the first ten magical years. This whisky has parts from all single malt whisky that have been bottled so far. To top it off, it also has a tablespoon of the whisky maturing in the very first cask ever filled at the distillery.
This whisky etymologically brings together all and everything Spirit of Hven stands for.
Scent
First scent that entices the nose is a light note of moist wood, wrapped in a sweet aroma of raisins. Behind the first notes develops a careful scent of licorice and dark chocolate. Soft, alluring notes of grilled banana and a gentle smokiness.
Taste
Taste without water, is powerful and intensive yet not intrusive. The alcohol hides some of the sweetness and makes the acidity more palpable. It is fresh and exiting with long aftertaste. Balance lands on the sides of the tongue which emphasize the strength.