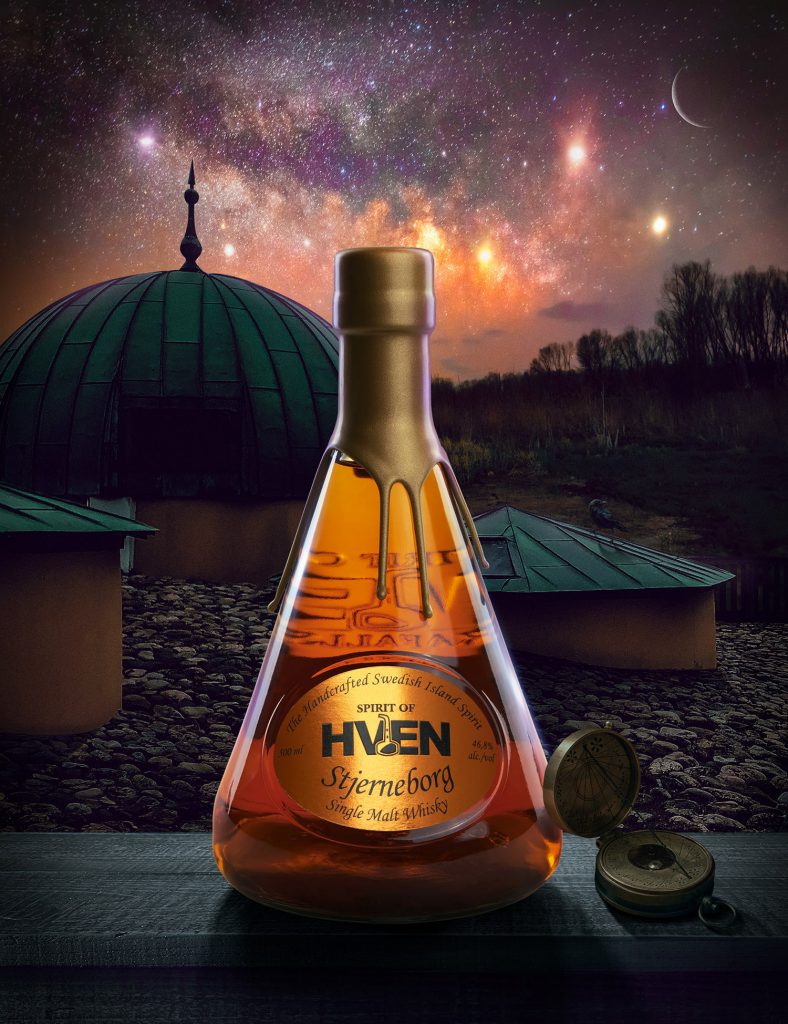 Stjerneborg is a whisky to celebrate all those, who through dark and challenging pandemic times, still managed to maintain energy, joy and moral. To those who fought to keep us all healthy and safe. See the star above you as well as within yourself and in your fellow being.
Stjerneborg is an organic whisky with light peatiness and clear note of sweet wine. It has a smooth, multi-facetted flavor with clear maltiness elevated by soft charred oak notes.
It is named after the observatory that the scientist Tycho Brahe built on Hven in 1580. Stjerneborg is an organic single malt whisky made from 18 casks. It is 12 casks with unpeated malt and 6 with malt peated to 35 ppm phenols. Six of the casks (wherof three with peated whisky) was made from American airdried chinkapin (Q.Muehlenbergii) and the rest was made from French mountain oak (Q.Petraea). The casks have previously held red wine and dessert wine from a producer in northern Italy. The American casks is virgin oak.
Scent
the first scent is soft with hints of roasted oak and notes of red and sweet wine. Then a clear maltiness and a subtle note of peat develops. Dark chocolate and coffee bring an enticing aroma of caramelized papaya and fudge.
Taste
The taste is soft despite the slightly higher alcohol strength. It has a warming finish with a gentle pepperiness. Acidity balances well with sweetness. The aftertaste is long and smooth.