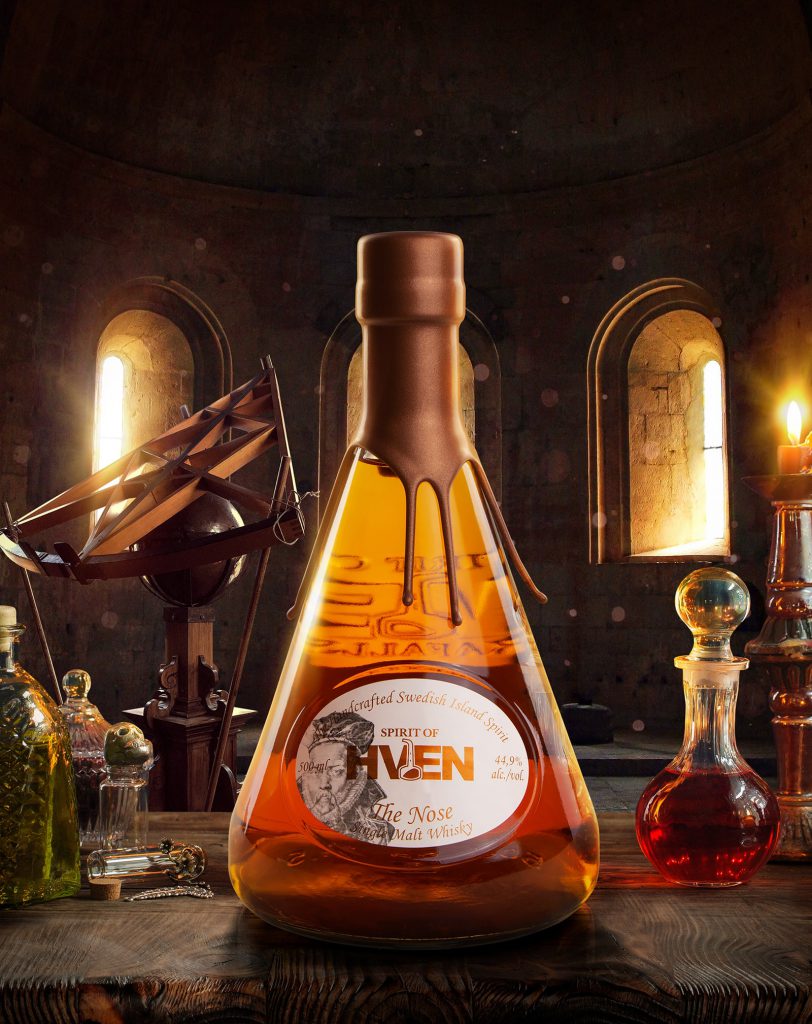 When making whisky, initially there are a lot of work done by farmers with the grain by brewers and distillers. After the spirit has been put into oak casks, the hard work is taken over by spiritual angels. They caress, taste, and bless the maturing whisky until it is ready to be bottled. When the angels have taken their part and given enough love to the whisky, they whisper in the ear of the warehouse manager, called the Smeller, that the whisky is coming of age. This whisky, The Nose, is our master blenders personal favourite, that he wants to give to all of you wonderful whisky ambassadors. To show the multitude in the whiskies from Hven.
This is a truly unique single malt whisky. It is a blend of 21 casks. 14 made from french Quercus Petraea and 7 made of american Q. Muehlenbergii. Married together in Spanish Q. Robur casks. The French casks has previously held some of the best French wines such as Petrus, Margaux and Latour. The American casks are a mix of virgin oak and ex Spirit of Hven Vodka casks. The Spanish casks are ex oloroso sherry butts.
Scent
The whisky is pungent with balanced elegance, it has a clear note of oak and Cabernet Sauvignon. There are scents of vanilla and caramel combined with coffee and sweet wine. Top note is French oak with a light spiciness.
Taste
The taste is powerful and lands mid tongue. It shows a menthol sweetness balanced by a slightly acidic bitterness. Elegant and full flavoured. Medium long aftertaste.