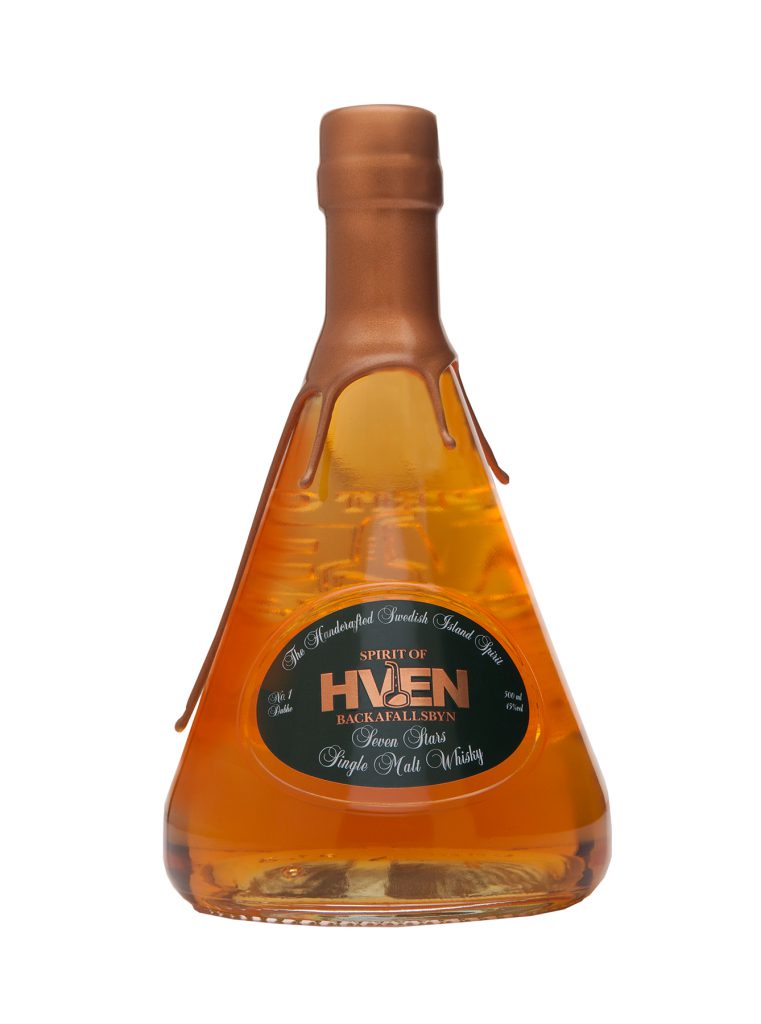 Seven Stars No.1 Dubhe
This"whisky star" is a unique phenomenon of scent and flavours. Created by a small family run distillery situated on the island of Hven, between Denmark and Sweden.
This is the first in a series of single malt whiskies that will be released from the distillery in limited editions, under the flag "Seven Stars". As inspiration, we have once again turned to the magic above, we saw the northern sky and the asterism Charles Wagon (Big Dipper), the seven brightest stars of the Great Bear. This, the first whisky got its name after the second brightest star of the seven, Dubhe.
The whisky is soft and round with a youthful freshness. It has a mellow but apparent smokiness, which in combination with liquorice and leather notes gives a rich mouth feel. Maturation involves American, French, and Spanish oak, the American contributes toffee and vanilla, the French provides liquorice and peppery notes, the two are kept in balance with Spanish oak giving herbs and dried fruit.
Scent
The scent is herbal with vibrant notes of rose hip, liquorice and cut hay. Behind the subtle scents of the Orangery is a clear, albeit distinct, smokiness with elements of tar and leather.
Taste
The taste is full of ripe fruit with peppers, the smoke is matched perfectly by the rich vanilla. The emphasis is in the middle of the tongue, and it has a nice balance between tannins and oiliness.