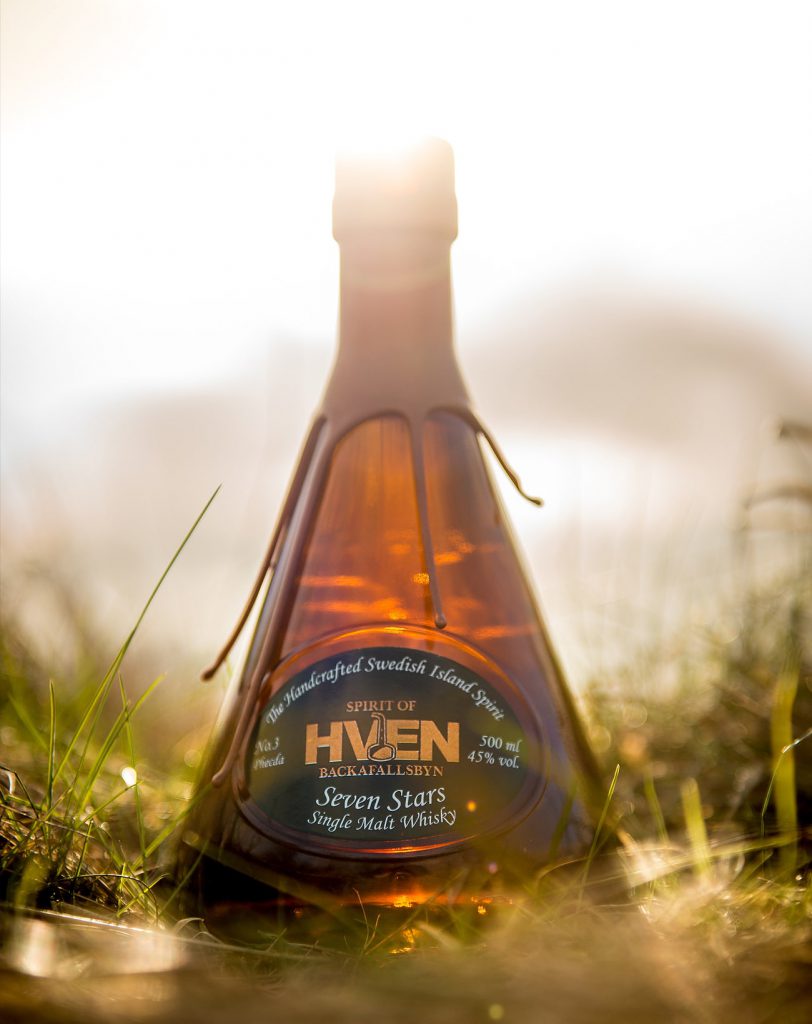 Seven Stars No.3 Phecda
This whisky is the third in the series "Seven Stars" from Spirit of Hven. As its predecessors Dubhe and Merak, this whisky Phecda is fine-tuned and gentle with a youthful freshness even if it shows a bit more maturity than the earlier two.
During maturation the phenols, primarily the ones characterized with scent of leather and liquorice notes, have accentuated, giving a more full bodied mouthfeel. Maturation was conducted on Quercus Muehlenbergii from Missouri and Quercus Petraea from Allier. The American oak gives toffee and vanilla, and the French oak, liqourice and pepperiness.
This whisky is bottled at site of the distillery holding 45 vol%, no carbon- or chill filtering, no colour or other additives. It is organic certified and natural, as should be.
Scent
A clear note of leather and salty liquorice, behind the first peppery note lingers a lovely scent of barbecue and open fireplace. When the scent buds have tuned in on the high strength the nose is filled with dark chocolate, coffee and vanilla.
Taste
The taste is potent with good balance between sweetness and bitterness. Medium long aftertaste with an oily note, balanced well midst tongue. A slightly peppery finish.